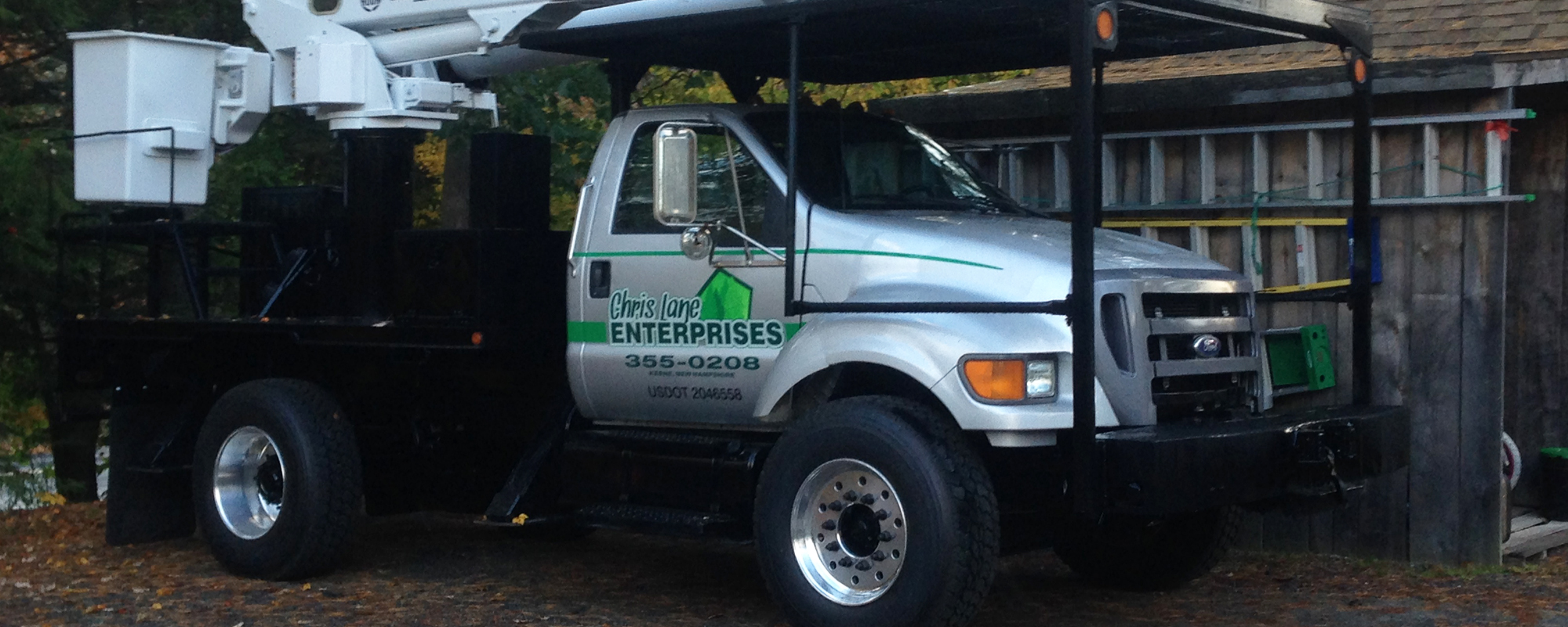 Maintain the safety and beauty of your property with Chris Lane Enterprises
Your property's appearance and view can be enhanced just by removing or pruning a few struggling trees. Trimming trees and shrubs helps ensure safety, promote plant health, and maintain beauty.
Since 2008, Chris Lane has serviced the Cheshire County area with the skills, experience and equipment needed to get any tree work related project done efficiently and safely.
Focused commitment to service and customer satisfaction.
Because of Chris Lane's expertise in tree care he understands the important role your trees play in your home's landscape.
Specializing In:
Bracing & Cabling
Corrective Pruning
Cavity Work
Fruit & Ornamental Tree Pruning
Spring & Fall Clean Ups
Pruning, Thinning & Trimming
Fence Line & Stone Wall Clearing
Trimming & Shaping
Storm and Wind Damage Repair
Complete Tree Removal (Large or Small)
Diseased Trees
Shrub Removal
Stump & Root Grinding
Stump Removal
Crane Services